Welcome To Our Website!
The Family Eye Care Destination
About Sunetra
Sunetra, a state-of-the-art comprehensive eye care centre at Survey Park, E M Bypass, is truly the pride of Kolkata and West Bengal.
It was founded and is driven by the vision of the husband-wife team of Dr. Amitava Biswas and Mrs. Neena Biswas.
more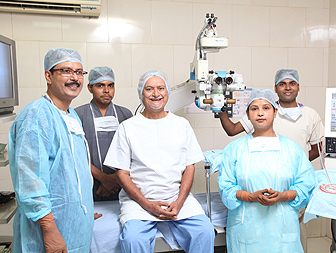 Our Statistics
Charitable Consultations Done Till Date

1368

Charitable Surgeries Done Till Date

1403

Revenue Foregone

63542
News & Events
Awareness About Eye Care
A team of optometrists and clinical assistants from our centre, spread awareness about eye care among the customers & staff of metro cash and carry. This was carried out over four days earlier this month as part of the anniversary celebrations of metro cash and carry.

more
Testimonials
"Thankyou for your skill, care and concern. Faith in a bird that sees the light when the dawn is still dark."

Mr Ramgopal Lakhotia , Patient
more